Latest updates from the folks at the Salt Lake Comic Con. Check out the discounts for teachers, as well as the latest guest announcement. Lots of great guests to come, and hopefully another opportunity for interviews for the Shadow.
| | |
| --- | --- |
| | Friday, May 30, 2014 |
Tickets up to 70% offSalt Lake Comic Con tickets are discounted temporarily to reward early buyers! We're doing our best to keep prices down before Father's Day, but the discount won't last forever. Don't wait!

Have questions? Visit the ticketing page for answers or check out our FAQs.
Eliza DushkuWe're very excited to announce Eliza Dushku will be at Salt Lake Comic Con in September. Eliza Dushku, a Joss Whedon favorite, is known for her roles on Buffy the Vampire Slayer, Angel, Tru Calling, Dollhouse, and more.Learn More

Another guest announcement is coming next week! Stay tuned…
Ticket Upgrades Now AvailableTicket upgrades are now available! To upgrade your passes, you will just need to pay the difference between the pass you already have and the current price of the pass you want.

Learn How
Teacher DiscountAn apple's a nice gift for a teacher, but a 15% discount on Salt Lake Comic Con tickets is even better! Teachers now get the same discount as first responders, military, and seniors.Get Yours Here
Master Event ScheduleThere's a lot on the horizon for Salt Lake Comic Con fans! Check out all the upcoming eventshere.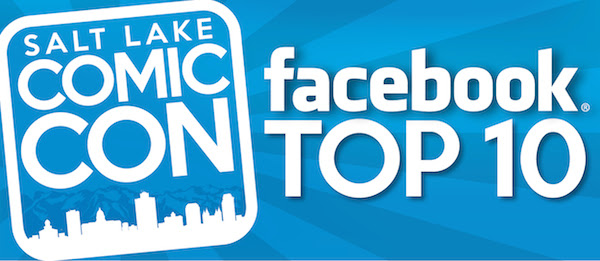 Facebook Top 10 Posts
Every week we post the Top 10 Facebook posts. These are the most popular memes or guest announcements, voted on by our FANS!
Questions? Write us a note here.
Salt Lake Comic Con